Utility Management Seminar – October 25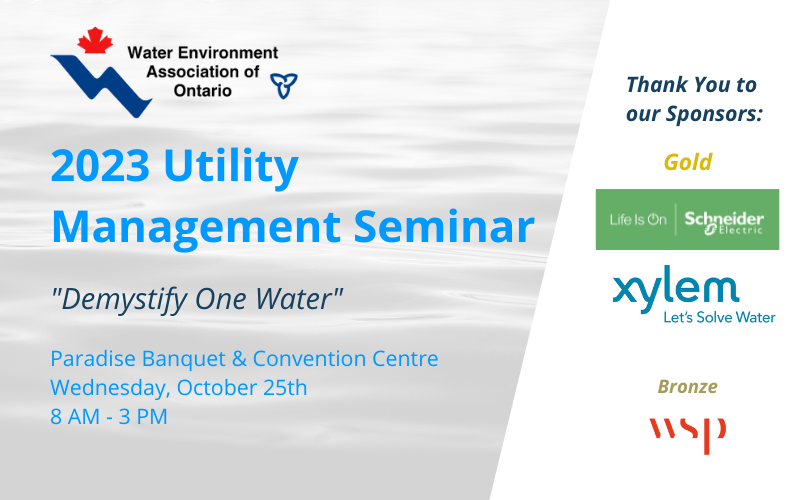 A Sneak-Peek of Topics:
1. Changing Utility Business: Capital Project Management through Collaborative Delivery Models
2. Utility-University-Industry Partnership
3. Workforce Strategies
4. Driving Innovation and Performance with Employee Engagement
Agenda To Follow
Registration Fees:
Member: $250
YP Member: $150
Student Member: $50
Non-Member: $400 (includes WEAO membership)
Municipalities (Group of 10): $2000
Registration will close on October 18th at 4:00 p.m.