Young Professionals and Students
The future of water and wastewater management relies on the technical and professional development, as well as excitement and participation, of our youngest members.

Young Professionals are WEAO members with five years or less of experience in the wastewater industry, and who are under 35 years of age. The Committee supports the professional development of Young Professionals and current Students, and hosts social activities throughout the year. Membership is obtained through the Water Environment Federation (WEF). Visit https://www.wef.org/membership/students-and-young-professionals2/ to sign up as a Young Professional or Student member. Membership includes both WEF and WEAO.
The Young Professionals Committee (YPC) has many dedicated and active volunteers. We appreciate the time and effort that these enthusiastic professionals and students give back to WEAO. For a complete listing of all YPC members, click here.
Young Professionals Newsletters
Events and Initiatives:
Technical Seminars
Volleyball Tournament
Plant Tours
Meet & Greets
Student Chapters
WEAO's student chapters offer a great way to connect with peers interested in the water and environment industry. Start or join a chapter, network with other schools, and find opportunities both inside and outside of the university sphere.
WEAO student chapters operate locally to run events, connect with organizations, and provide opportunities for post-secondary students interested in the water industry. The chapters come together each year at the Student Chapter Leadership Forum, where they can meet like-minded peers, collaborate with other chapters, and make professional contacts.
Active Chapters
Carleton University
OWWA/WEAO Carleton Student Chapter
Lead: Amitesh Malhotra amiteshmalhotra@cmail.carleton.ca
Member List: Jordan Smyth jordan.smyth@jacobs.com
Faculty Advisor: Dr. Banu Ormeci
Young Professional Committee Liaison: Jordan Smyth jordan.smyth@jacobs.com
Student Design Competition Liaison: Ellen Stitt
University of Guelph
McMaster University
Queen's University
Ryerson University
University of Toronto
University of Waterloo
University of Windsor
Western University
Holiday Bash
Curling
Soft Skills Workshops
Student Design Competition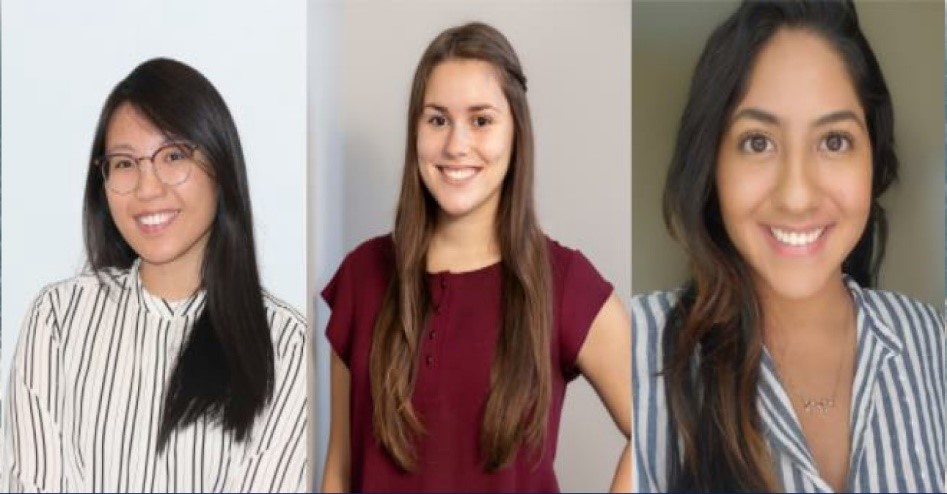 2021 WEAO Student Design Competition Winners – University of Windsor
About the Student Design Competition
The Student Design Competition (SDC) is an annual challenge that provides an opportunity for student teams to apply their knowledge to a current real-world problem.
Since 2014, the Water Environment Association of Ontario (WEAO) has collaborated with the Ontario Ministry of the Environment, Conservation and Parks to use the SDC to promote emerging topics within the water industry such as resource recovery and sustainable infrastructure. The competition is supported by a municipality that provides a current and relevant problem.
The winner of the WEAO SDC will receive financial support from WEAO to compete at the Water Environment Federation's (WEF) annual SDC at the WEF Technical Exhibition and Conference (WEFTEC) in New Orleans, Louisiana in October 2022. With over 25,000 attendees, this is the world's largest water quality event.
Student teams representing WEAO have consistently had strong showings at the international WEFTEC competition. In 2020, a team from the University of Guelph placed first at the WEAO SDC and continued on to place first at the WEFTEC'20 SDC with their Innovative Stormwater Management design in the City of Richmond Hill.
The 2022 Project Scope
The topic of the 2021-22 WEAO SDC is hosted in partnership with the City of Barrie, with a focus on innovative stormwater management. Innovative stormwater management tools and techniques take a holistic approach in siting, designing, and implementing best management practices to reduce the local and downstream negative impacts to water quality and quantity.
The SDC is open to all full-time university and college students in Ontario. Professors and students who are interested in learning more about the SDC should contact yp@weaocommittee.org with questions or to be put on our mailing list.
Registration for the 2021-22 SDC closes on October 1st, 2021 at 11:59 p.m.
To view the Scope of the 2022 project, click here
To view the Competition Guidelines, click here
To complete the fillable PDF entry form, click here
Previous SDC Projects:
2020 Innovative Stormwater Management – City of Richmond Hill
2019 Optimization of Energy and Nutrient Recovery from Wastewater – Chatham-Kent PUC
2018 Innovative, Cost-Effective Solutions to Reducing Phosphorous Loadings – City of London
2017 Innovative Stormwater Management – City of Toronto
2016 Resource Recovery at the York-Durham Duffin Creek Water Pollution Control Plant – The Regional Municipality of Durham
2015 Nutrient Recovery and Process Improvements at the Ashbridges Bay Wastewater Treatment Plant – City of Toronto
2014 Upgrade of the Colony Trail Storm Water Management Pond and Expansion of Storm Water Management in the East Holland Subwatershed – Lake Simcoe Conservation Authority
2013 Expansion of Newcastle Water Pollution Control Plant – The Regional Municipality of Durham
2012 Expansion of Port Dover Water Pollution Control Plant – Norfolk County
2011 Expansion of the Acton Wastewater Treatment Plant – The Regional Municipality of Halton
Thank you to all of our partners who have offered their time and resources to host the WEAO Student Design Competition:
Mentorship Program
The annual WEAO Mentorship Program is returning for 2021-2022 and if you are under 35 and have less than five years' industry experience, you may apply to be a Mentee. This program provides young professionals the opportunity for personal and professional growth through focused, one-on-one networking sessions with leaders in the industry. Applications will be open until August 13th, 2021 and space will be limited. You must maintain an active membership throughout the program, September 2021 to April 2022.
As a Mentee, you can book one-on-one mentoring sessions with any of the 25 mentors. Mentees will have the opportunity to book three (3) sessions per term on a first come, first served basis. All mentors are experienced professionals with representation from all major sectors of the industry, allowing the mentee to tailor their pairings based on their interests.
Each hour-long mentoring session is a unique and valuable opportunity for both Mentees to discuss relevant and professional topics of interest with an experienced member of the wastewater industry. For the mentee, it's a learning and relationship opportunity unlike anything you would otherwise get to experience. Many of the mentors in the program may be known to the mentees by reputation, and every participating mentee will have an equal opportunity to book a mentoring session with any mentor.
To enhance the learning experience and broaden mentees' connections, each mentoring session is booked with a different mentor. It is expected that each mentee will be able to meet with up to six (6) mentors during the program.
Key Program Dates:
· August 13: Application deadline
· September 15: NEW THIS YEAR – WEAO Mentorship Kickoff Virtual Event (5 pm via ZOOM)
· September 20: Booking system opens (details to be provided to mentees accepted into the program)
· September 21 to December 17: Fall term mentoring session
· January 10 to April 29: Winter term mentoring session
Benefits:
· Networking with industry professionals
· Professional development
· Knowledge transfer
Eligibility:
· Must be a WEAO member with an active membership from September 1, 2021 through to April 30, 2022.
· The program is open to all, but targeted at young professionals under 35 years of age and with less than 5 years of working experience.
Mentee application: https://forms.gle/vxf2RYvcV14EkgYBA
Social Events
Twitter @WEAOYP
Linkedin WEAO Young Professionals
Email yp@weaocommittee.org
Committee Chair
SUEZ
---
Sabrina Chang
C3 Water Inc.
Joseph De Paola
WSP Canada
Aleah Henry
IBI Group
Huda Oda
Chatham-Kent
Stephanie Tran
R.V. Anderson
Scott Wei
MECP
Samantha Halloran
Lystek International Inc
Cristina Salome Lugo
CIMA+
Jordan Smyth
Carleton University